Protection for Columns
Dancop offers you a comprehensive range of column protection products for any application. Wide range from plastic versions (HDPE) with Ø620mm to modular variant which can be directly adapted to the local conditions, in our offer you can find as well steel constructions made of round tubes or beams. According to you need, these can be anchored in the ground or fixed using belt straps. Be on the safe side and protect your hazardous areas with our quality products.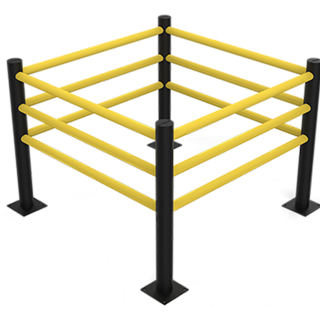 Column Protector "Delta"
The column protector "Delta" consists of four corner posts of the "Delta" safety barrier, which are connected with the associated spar sets to a square.
More information