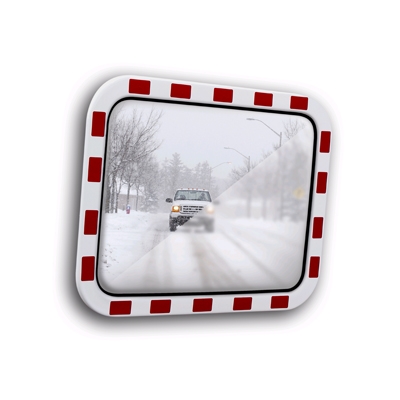 Your Safety – our functional guarantee of 5 years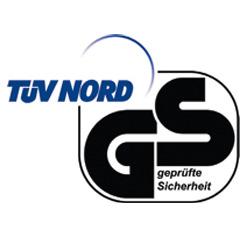 The TM Icefree Traffic Mirror increases safety on roads and company premises.
The combination of the INOX mirror surface and the special cushions used on the back allows the mirrors to be used even in the cold season. This design prevents ice formation on the mirror surface.
Please be aware that your icefree mirror can fog up in cases of fast arrising and freezing fog, or in exceptional cold periods without temperature fluctuations.
Material
The mirror is made of INOX and TÜV-certified. Its solid material guarantees a long durability for outdoor use. The mirror is fixed with silicone in a strong UV-resistant frame that is strengthening on the backside. The silicone avoids the penetration of water and thus protects the mirror for a long time.
Fixing
The included four-point ball joint mounting bracket enables an optimal fixation of the mirror. The mirror can be exactly positioned for any purpose. The bracket can either be installed directly on a wall or on a post mounting (Ø50-85 mm). The mirror is wind load-tested up to force 12 (hurricane > 117km/h).
Models and dimensions
| Article No. | Size | Material | Weight | Viewing distance |
| --- | --- | --- | --- | --- |
| TM B INOX 60 | ø 60 cm | INOX | 12,2 kg | 9-15 m |
| TM B INOX 80 | ø 80 cm | INOX | 14,8 kg | 15-22 m |
| TM B INOX 40 x 60 | 40 x 60 cm | INOX | 10,1 kg | 9-15 m |
| TM B INOX 60 x 80 | 60 x 80 cm | INOX | 17,3 kg | 15-22 m |
Assembly instructions & Videos
Video – assembly of the bracket (rectangular mirror):
Video – assembly of the bracket (round mirror):