Your Safety – our functional guarantee of 5 years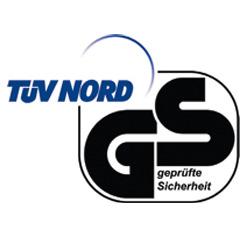 The Subway mirror is deal for car parks and underground passages. The need for pedestrian safety is especially important in underground tunnels and other busy passage ways. Pedestrians can often feel unsafe in desert areas where the vision is restricted. Subway gives confidence to the motorist and eliminates the riskof accidents. The subway is a special wide angle mirror that provides a 180° vision making corner areas highly visible.
Material
Subway is made of nearly indestructible polycarbonate and is therefore particulary suitable for vandalism endagered areas and for outdoor use. The surface is hard coated with special film that makes the mirror scratch prrof.
Fixing
The included four-point-bracket with a ball-and-socket joint enables to be positioned at different angles. Subway is delivered completre with attachment fitting for post mounting (diameters 50-85 mm) or wall mounting. It is also possible to attachit flush against the wall. It is TÜV-certified and wind load-tested up to force 12 wind (hurricane >117 km/h).
Models and dimensions
| article-No. | material | weight | viewing distance |
| --- | --- | --- | --- |
| SUBWAY | Polycarbonat | 7,7 kg | 9 - 15 m |
| SUBWAY-W for wall fixing, for outdoor and indoor use | Polycarbonat | 5,8 kg | 9 - 15 m |