Miroir industrie inox réf. INOX HF
Your Safety – our functional guarantee of 2 years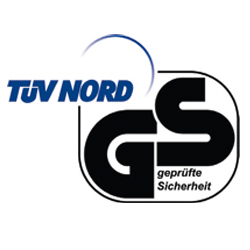 This mirror is equipped with a Stainless Steel mirror plate that enables a use in the food processing industry or in high temperature areas. The mirror is resistant to temperatures up to 350° C. The black PVC fame can get easily dismounted.
Material
Mirror plate made of Stainless Steel. To protect the mirror at the transport and mounting, the mirror is surrounded by a dismountable black PVC frame.
Fixing
Telescopic Fixing bracket for wall mounting included. Extendable from 30-50 cm.
Models and dimensions
| Article No. | Size | Material | Weight | Viewing distance |
| --- | --- | --- | --- | --- |
| INOX HF 45 X 60 | 45 x 60 cm | INOX | 3,6 kg | 9 - 15 m |
| INOX HF 60 | ø 60 cm | INOX | 5,5 kg | 9 - 15 m |
| INOX HF 60 X 80 | 60 X 80 | INOX | 12,0 kg | 15 - 22 m |
| INOX HF 80 | ø 80 cm | INOX | 13,0 kg | 15 - 20 m |