Your Safety – our functional guarantee of 2 years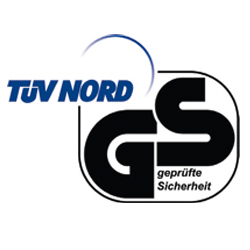 Because of its brilliant view and save spacing fixing in corners, the BM 90° is especially useful to prevent theft in small shops.
Material
The TÜV-certified mirror is made of impact resistant acryl (70% more impact resistant than glass). It has a light weight and a long life duration.
Fixing
The mirror can either be fixed directly on a wall or corner (there are predrilled holes in the border of the mirror).
Models and dimensions
| Art. No. | Mirror sizes | Material | Weight | Viewing distance |
| --- | --- | --- | --- | --- |
| BM 50-1 | 90° – 50 cm | Acrylic | 0,2 kg | 1-8 m |
| BM 60-1 | 90° – 60 cm | Acrylic | 0,3 kg | 10-15 m |
| BM 80-1 | 90° – 80 cm | Acrylic | 0,5 kg | 15-20 m |
| BM 90-1 | 90° – 90 cm | Acrylic | 0,7 kg | 20-25 m |
| BM 100-1 | 90° – 100 cm | Acrylic | 1,0 kg | 25-30 m |
| BM 125-1 | 90° – 125 cm | Acrylic | 1,3 kg | 30-40 m |
Certificates